Eric's Knowledge Base




Security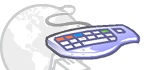 1. Windows XP Links
2. Other Links


Contact Me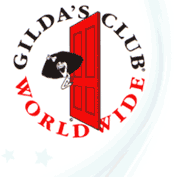 Donations!
(Please help me raise $10,000)
How to tell if a Security bulletin came from Microsoft:
| | |
| --- | --- |
| | You should first subscribed to Microsoft Security Update for Home Users and Small Businesses e-mail notification service. |
| | Microsoft will *NEVER* send file attachments. |
| | Microsoft sends the bulletins in plain text ONLY. Never in HTML or formatted (RTF) e-mail. |
| | Microsoft ALWAYS digitally signs the message with a PGP signature. Download the free version to verify the message. |
| | Microsoft *NEVER* links directly to the patch. Only to a Security Bulletin that has a link to the patch. (The link will start with http://www.microsoft.com ) |
| | Enable Windows Update Client. (How-To coming shortly.) |
| | Note: Microsoft Support (PSS) will never send out a e-mail with an attachment. They will only e-mail you after you have requested the file or PSS has offered it to you. They will e-mail you a link directly to the file with a password for the file with a Microsoft.com URL. |
Other Links
www.microsoft.com/security (Home Users)
www.microsoft.com/technet/security (Corporate Users/Admin's)
http://www.microsoft.com/technet/treeview/?url=/technet/security/news/patch_hoax.asp (Microsoft's statement.)
Anti-Virus venders. I have listed mostly free ones, and the one I suggest, Norton Anti-Virus on my other website.

Some parts referenced from Microsoft.com.
Page Last updated: Feburary 8th, 2004 at 6:29pm EST
Copyright 2004 Eric C. Vogel. (Some parts by Microsoft) No part of this can be reproduced or re-printed with out the permission of Eric C. Vogel or the author without their permission. All Rights Reserved. Registered Trademarks and copyrights are owned by their respective owners. (Note: You are free to link to this page and pass the URL to whomever you wish.)